SheepheadCG wrote:

sutoji wrote:

adom11800 wrote: Those screenshots are gorgeous, I really like how Ryo looks now and would be completely fine if that was his final model and looked like that in the game. I'm very satisfied with how he looks

Get out of here

I hate to be really negative but If he looks like that in the final game which I know he wont then I wont be playing it. I'm actually serious, he straight up looks like someone else. There are models used in spin off games featuring Ryo Hazuki that look more like him and were even probably easier to make. No need to worry though because its definitely not final.

Wow. You won't play a game that you have waited for for 16 years? Because the main character model doesn't look how you want it to look... lol true fan right here boys. Jesus fuck... They could literally replace Ryo with the model from the Shenmue Zero fan game, and you wouldn't be able to hold me back from playing it.
They could replace Ryo's model with this and i'd still cry when that little shoopuf rider exits the cave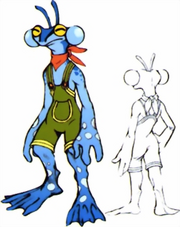 As for the images. I really can't wait to explore those cities. Literary! as Kiske said the wait is unbearable.