What will Shenmue III be like? A post-Kickstarter interview with Yu Suzuki (Part 1/2)



Shenmue 3 has drawn a lot of attention, after breaking several records on the crowd-funding site Kickstarter. We asked Yu Suzuki for his thoughts following the completion of Kickstarter, including the additional features that were reached through stretch goals.



How does Yu envision Shenmue 3?



The development of Shenmue 3 via crowd funding was announced at the Sony Computer Entertainment press conference, held the day before the opening of E3 2015. Through the crowd-funding campaign that was launched immediately on Kickstarter following the announcement, the funding milestone of $1,000,000 was achieved in record time; also a new record was set for the highest-funding for a Video Game on the platform, and total of approximately 780m yen of funding was gathered, making it the 6th most-funded project in Kickstarter history.

Famitsu.com carried out an interview with Yu Suzuki, director of the game that has been receiving all the attention: Shenmue 3. As this is the first interview after the end of the crowd funding, we also wanted to ask him about additional features achieved by the stretch goals. Check it out!



Looking back on a tumultuous month after the end of the Kickstarter project





Q:

The Kickstarter campaign for Shenmue 3 recently finished as the most-funded Video Game on the platform. Please tell us honestly how you are feeling now.



Yu Suzuki (YS):

Honestly speaking, it's "Here we go!"



Q:

So you're feeling keen to get underway, rather than sitting back after a successful campaign?



YS:

Yes, what I'd really like would be to make the development period longer. So it's like, "Hurry up, let's get started!"



Q:

Will you move forward with development without any change to the planned release target date of the end of 2017?



YS:

Yes. The budget from Kickstarter has now been confirmed, so I'm at the stage of seeing how far I can stretch the width and scale of the project within that budget.



Q:

Looking back on the period from the Shenmue 3 announcement at E3 until now, what has been the most memorable thing for you?



YS:

Most memorable for me while I was away at the E3 conference has to be the moment of the announcement. Right before it, while I was waiting backstage, the remake of Final Fantasy VII was announced, and I could hear the tremendous commotion. I was worrying and thinking "I hope Shenemue's going to be ok, 14 years on (from the previous game)" but when the video was shown I heard a huge cheer...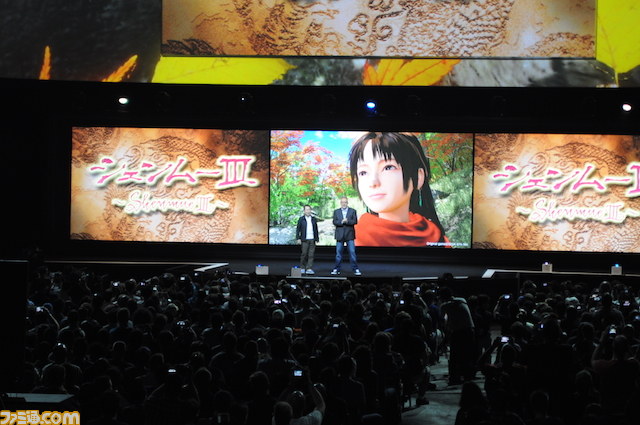 Q:

The cheering was really loud, wasn't it. People were getting to their feet in joy.



YS:

Of the whole conference, that was the moment when the audience's reaction most sounded like screaming.



Q:

Is it one you will always remember?



YS:

A lot has happened since then, but that was the moment that touched me the most. Later on I watched videos of people's reactions to the Shenmue 3 announcement. There were people whose voices cracked with excitement, and others who didn't stop crying. I was really moved when I saw everyone's reactions.



Q:

You have mentioned in previously that you had been considering Kickstarter for a long time. What things did you find most difficult or surprising when you actually ran the campaign?



YS:

There was a lot to learn. I had heard that with Kickstarter, starting at a fast pace is important, so although I really wanted to announce something beforehand, I wasn't able to because it was to be announced at the Sony conference. So I thought about whether there was anything at all I could do, and on the morning of the conference I put up a photo of a forklift on Twitter… which got me scolded by someone from Sony (laughs).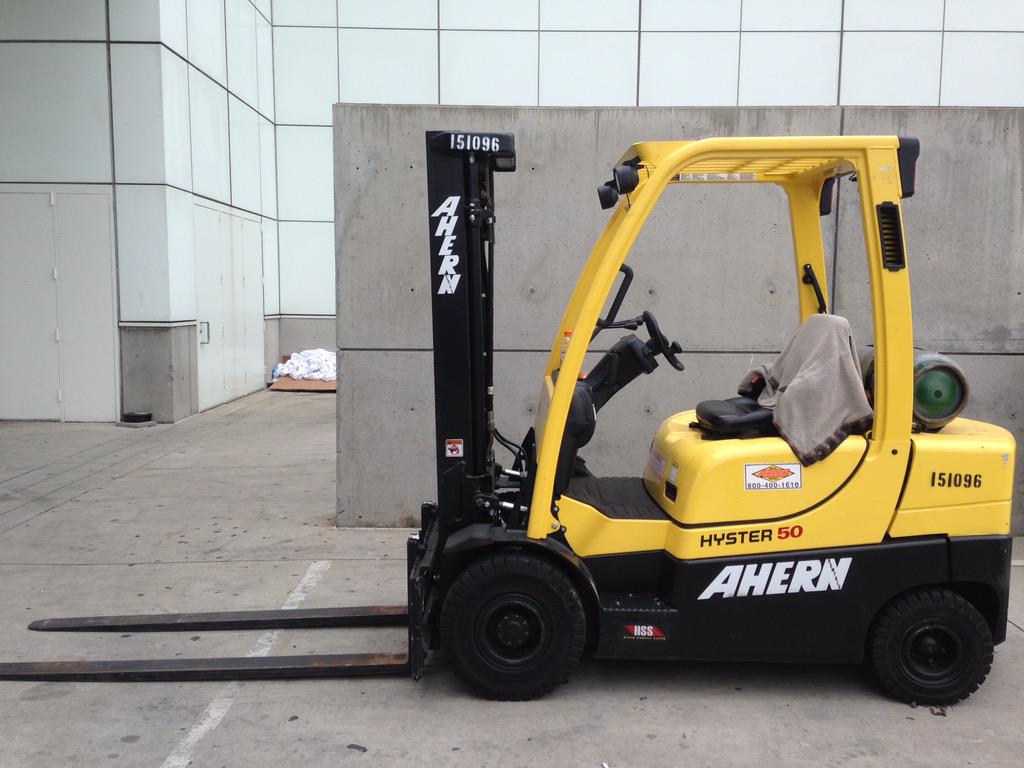 Q:

Fans will guess what's going on simply from seeing a forklift, you know! (laughs)



YS:

But... it's just a forklift!



Q:

I think it shows the extent to which forklifts have remained in everyone's hearts.



YS:

That's true. In a survey of Shenmue fans, the third most popular thing people wanted to know was whether forklifts would make an appearance in Shenmue 3 (laughs).



Q:

(laughs) By the way, approximately 780m yen was raised through the Kickstarter campaign; do you have plans for other ways to accept funding?



YS:

I'm planning on accepting funding via PayPal. It is still being coordinated so I can't give details at the moment, but progress is being made on getting it ready.



Q:

Depending on the amount of further funding, is there a possibility that stretch goals not reached during the Kickstarter campaign will be included?



YS:

I would like to add them if possible. Kickstarter is a non-Japanese site and so I think it may have been hard for Japanese people to use. Even for the mailing address entry, people may have worried that making a slight mistake might result in their rewards not being delivered. So when accepting funding through PayPal, I'd like to ensure it supports Japanese language.



Q:

That makes sense. With Japanese support, fans in Japan will feel relieved, won't they. Development work on Shenmue 3 will start in earnest from here, so are there any roles you are particularly looking for to help the development move forward?



YS:

I would especially welcome any planners or programmers who would like to work together with us. Development will be carried out with Unreal Engine, so I'd be happy if they have experience in Unreal Engine development as well as in development for the home game market.



Appearance of new characters - and the return of some from the past, such as Nozomi





Q:

Next I'd like to ask you in more detail about what kind of game Shenmue 3 will be. Firstly, there wasn't a stretch goal for "Japanese language support" in the stretch goals revealed on the Kickstarter site. But since Masaya Matsukaze has been announced as the voice actor for the lead character of Ryo Hazuki, there will be Japanese-language support, won't there?



YS:

That's right. I won't be able to express subtle nuances unless I make it in Japanese first. After the Japanese version we'll make the English version, and then support for other languages will follow.



Q:

So although the video for the Kickstarter project had the main character speaking in English, development of the game will be carried out with Japanese voices?



YS:

Yes.



Q:

I'm sure the fans are wondering who will be cast as voice actors for the Japanese version..?



YS:

I haven't decided the cast of voice actors yet. Some of those who were cast for the previous games are no longer active in voice acting, so...



Q:

But if you tell them "I'm making Shenmue 3!", maybe they'll come out of retirement for you!



YS:

If that happened, I would be really happy. I'd love to have them return.



Q:

I hope we can get everyone from the cast to read this interview. So, at the moment are you in the middle of writing the scenarios?



YS:

Yes, I'm working on them now, and the main scenario is largely done. I'm discussing with Yoshimoto-san the parts I'd like to expand a bit more

[Editor's note: scriptwriter Masahiro Yoshimoto, who is in charge of the scripts for the series].





Q:

Have you already started making maps and character models?



YS:

No, not yet. They will be done after we've finished adjusting things like the scenario structure and the order in which each of the maps will be traveled to.



Q:

Shenmue 3 will feature the three villages of Bailu, Choubu and Baisha, with gameplay differing in each of the villages - could you tell us about the characteristics of each of the villages?



YS:

The village of Bailu, which you visit first, is where Ryo ended up at the end of Shenmue 2. You will be exploring the mountain village and the inner depths of the mountains of Guilin. Choubu is more developed than Bailu village, more like a town. The size of the town will be set accordingly for the funding that was achieved through Kickstarter. It looks like I will be able to make its scale slightly larger than I had originally planned. In Choubu you can buy things and carry out quests. You will be able to play minigames, and there will be food stalls, souvenir shops, lodges, temples and other buildings there.



Q:

So Bailu village will feature in the story as somewhere to enjoy the scenery, while Choubu will be where you can enjoy open-world gameplay like in the previous game?



YS:

Yes, although the word "open-world" may lead to misunderstanding as there are now many great open world games around…. Choubu is a place with "Shenmue-like" gameplay - what I called FREE for the earlier Shenmue games. I consider Bailu village to be a place where you can enjoy spending time with Shenhua. And for Baisha, I'm planning to make it a place where you can play in completely different way from the earlier Shenmue games. It's the place I want to focus on most.



Q:

Could you give a little more detail about Baisha?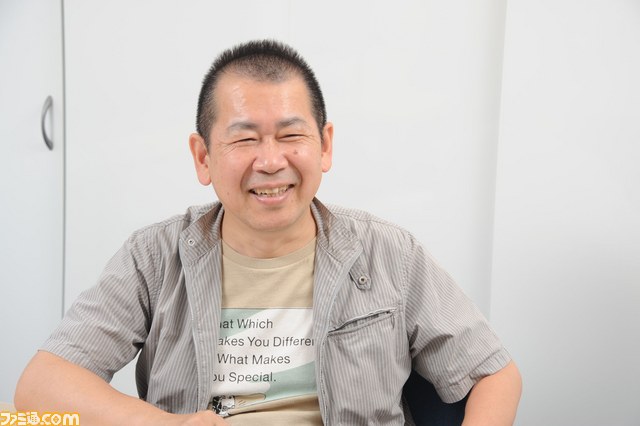 YS:

It has several enemy hideouts, and you can enjoy the situation of infiltrating one; protecting your friends from external attack as you battle with enemies to take it over. You will not simply be fighting, but will make full use of war tactics that resemble famous tactics from China's Three Kingdoms period, such as the Water Attack or the Fire Attack, as you fight. This may sound very difficult, but I plan to make it straight-forward when you try playing, so please don't worry about that.



Q:

In a previous interview, you mentioned being able to change your player character during these operations, didn't you?



YS:

That would be the stretch goal that was successfully reached during the Kickstarter, called the Character Perspective system. I'd like to allow you to be able to play not just as Ryo, but also as others like Shenhua and Ren, and clearly portray the characteristics of each of the characters. For example… Shenhua, a girl, wouldn't do something like suddenly hit someone else.



Q:

She doesn't seem like the type to do that, does she.



YS:

And so, if you have selected Shenhua, you won't have the option to hit. However, if it is Ren, he may well suddenly strike out (laughs). In this way, depending on the character the things you can do differ, and depending on your choice the outcome will change. I'd also like to portray the differences between men and women.



Q:

Between men and women?



YS:

In the places where Character Perspective occurs, there are events where you advance as a pair. At that time, if you are controlling Ren then he'll be like "Hey, I'm so cool" and try to put on an act, whereas if you control Shenhua she'll look at his posing and think "What an idiot…" - that kind of thing (laughs).

It's something that happens in real life too, right? It is said that if you talk to two people that have had an argument, they will give you completely different stories about it, although they have experienced the same thing. I'd like to express the difference in values between men and women, as well as the kind of everyday life situations that everyone can relate to. I don't think many games have delved into this kind of thing deeply, so I think it will be an attractive new aspect of Shenmue which sets it apart from other games, as well as from the previous chapters.



Q:

It makes me want to try controlling various different characters. On that point, I'd like to ask about the characters. Could you tell us about Ren, once again?



YS:

Ren is a character who appeared in Shenmue 2, and is the leader of a Hong Kong street gang. He's cunning, intelligent, and skillful at fighting. At first he travels with Ryo from impure motives - "I smell money involved!", but gradually starts to look up to Ryo. I haven't yet mentioned about how Ren makes this transition, but I hope you will enjoy it. Shenmue 3 contains some fun scenes with Ren.



Q:

It sounds like Ren will be quite heavily involved in Shenmue 3's story...?



YS:

Who knows? (laughs)



Q:

We're looking forward to hearing more about that (laughs). Next, could you tell us about Niao Sun, a woman who will make her appearance in Shenmue 3?



YS:

She is one of the four Chiyoumen leaders and rules over the South. Ruling over the East is the Blue Dragon ("Sōryū"), Lan Di. Niao Sun is the Flame Empress ("Entei") who rules over the South, and is a beautiful but cruel character. I'm really excited as I'm able to at last portray Niao Sun, in Shenmue 3.

[Editor's note: Niao Sun was presented to the public prior to the release of the first chapter of Shenmue, and was introduced in the character introduction video but she did not appear in Shenmue or Shenmue II.]





Q:

And in Shenmue 3, Shenhua will finally become fully involved in the story, won't she.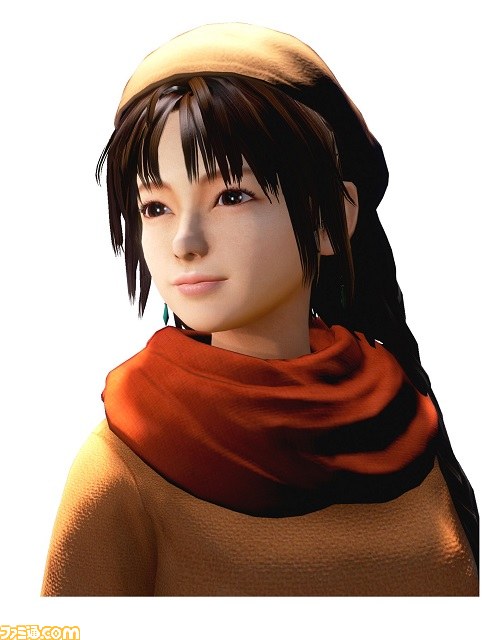 YS:

I took a vote on the most popular characters from Shenmue up until now and, most likely because she didn't appear much, Shenhua ranked low. Even after the announcement of the Kickstarter campaign, all I heard was "Please include Nozomi" (laughs). So I've made it possible to make a phone call to Nozomi.



Q:

In this next game, it has been announced that there will be parameters that represent your relationship with Shenhua. I believe that in Shenmue 2 Fang Mei also had an affinity parameter - will it be something similar but more in-depth than that?

[Editor's note: depending on how favorable her impression of Ryo was, Fang Mei would change how she called him, and special events would take place].





YS:

Well, I hadn't really been thinking of Fang Mei.



Q:

Are you able to give more details about the parameters for Shenhua at this point?



YS:

I haven't finalised them yet, but I'm thinking of setting up around 3 parameters like level of trust, level of intimacy, friendliness toward you… something like these would be the top contenders. With a high level of friendliness, cooperation with Shenhua will go smoothly, that sort of thing. With the Character Perspective which will feature in the latter half of the game, if you choose to play as Shenhua, her true feelings will be revealed, and you may be in for a shock - "So that's what she thinks of me…!" That's something I'd like to try to do. (laughs)



Q:

You might find she actually doesn't think much of you! (laughs)



YS:

I think male players make up the majority, so I think it will be fun to introduce an element where they will think "Ouch!".



Q:

Will the parameters be set up only for Shenhua? Do you plan to set up parameters for any other characters, such as Nozomi?



YS:

It would be more enjoyable if there were parameters for other characters too, wouldn't it. For example if you get along too well with Shenhua, Nozomi may get jealous and cut your phone call short with a cool "Oh. Really….". I haven't decided the details yet, but I'll consider it.



End of Part 1





What will Shenmue III be like? A post-Kickstarter interview with Yu Suzuki (Part 2/2)






Further evolution: not just for battles and QTEs, but also part-time jobs





Q:

I'd like to ask in detail about battles. The "move scrolls" system (items which can be obtained by various means during the game. Once obtained, you are able to use new moves) has already been announced; will there be any other new elements?



YS:

Regarding what form battles should take, I'm planning to design their structure while being mindful of the budget, among other things. The graphics engine and power of expression are completely different now compared to those of the past, so I'd like to create battles that are fitting for the current era. For the battles in Shenmue 1 and 2, I used the Virtua Fighter 2 engine. Since I made Virtua Fighter, I was able to make use of that knowledge, you see. Virtua Fighter was a one-on-one fighting game, with timing being important, so it wasn't immediately suitable for use for Shenmue-style battles. I had to make a lot of modifications. However, this time I will be creating battles to suit Shenmue 3 right from the beginning. I'm aiming for straightforward but exhilarating battles in which the action is the main highlight, not battles which are made up of extremely detailed physics.



Q:

Depending on the choices you make with Character Perspective, will you be able to control Ren in battle?



YS:

That hasn't been decided, since it would take a lot of time to implement battles for multiple characters. But I also think that fighting a battle as Ren sounds interesting, so I can see where you're coming from. Ren's character especially is quite distinctive, so I have a feeling it would make for interesting battles.



Q:

In Shenmue 2, Shenhua made dandelion seeds float into the air by holding up her hands. It appears that she has some mysterious powers. Does she ever use them for fighting?



YS:

I'm thinking of showing a glimpse of that.



Q:

Next, please tell us about QTEs. I think you could say that they are one of the things that define Shenmue, and are something that fans are anticipating. Will QTEs also have evolved in some way?



YS:

You could think of it that way. Since Shenmue is where the QTE originated, I'm thinking "I must take them to the next level!". Having said that, the concept of being able to be enjoyed by anyone will remain unchanged. QTEs in Shenmue are designed so that if the player is unsuccessful, they will gradually become easier. I will continue to keep that user-friendly approach.



Q:

After hearing your description, I hope some battle scenes can be revealed to the public as soon as possible.



YS:

I also want to test the battles as early as possible. One of the things I'm looking forward to is how to best leverage the strengths of Unreal Engine for battles.

Now planning is in progress, which is of course is enjoyable, but since there are no visible results yet I am eager for hands-on interaction. I want to try actually walking and adjusting how the game feels based on my own sense when playing - for example, "Maybe I should make it a little bigger". Because even if the design specifies "2km x 2km", you don't know if that's truly an appropriate distance until you try playing.



Q:

I think players would also like to know more about part-time jobs and minigames. Are the designs for these progressing?



YS:

I'm thinking of having fishing as a part-time job. In the game, as mentioned a little earlier, move scrolls are an important item. Once you obtain a move scroll, that move becomes usable in battle. There are various ways to obtain move scrolls, but for those sold in weapons shops, naturally you won't be able to purchase them unless you have money. How you save money is up to each player, but you can earn money steadily through a part-time job or increase it instantly by gambling. However, you also need money in order to gamble, so I'm thinking of including fishing as a system for earning that initial capital. Both Bailu village and Choubu are in the country, so you'll be able to sell the fish you caught. In Shenmue 3, like I just talked about, various elements tie in together. Rather than buying a move scroll with the money you've earned, you may choose to buy a good fishing rod instead. Buying a good fishing rod will increase your chances of catching fish, making your fishing more effective.



Q:

So what you do with the money you get is up to the player, isn't it. By the way, has a decision been made on whether forklifts will be included? (laughs)



YS:

It's amazing how popular forklifts seem to be, isn't it. (laughs) That's still being considered.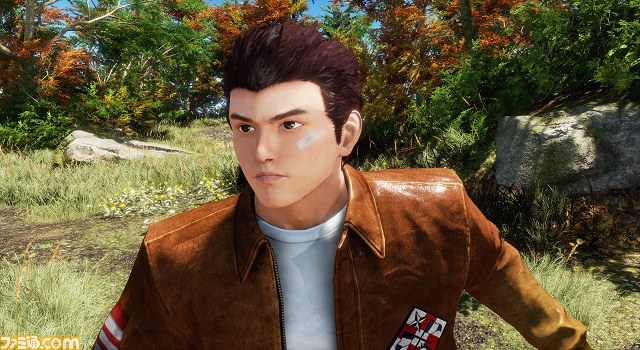 Release far off, however monthly updates are planned until then





Q:

Previously you mentioned being interested in online or downloadable content. Is there any plan to support these?



YS:

I really want to be able to, but I have to be strict about the order of priority as to which elements should be included. I am concentrating firstly on offline, making a game that plays well from start to finish.



Q:

As you have an interest in virtual reality (VR), did you try out a VR device at E3 or elsewhere?



YS:

Yes, I did. That device is really interesting. In the past I have carried out experiments with VR at SEGA, and also have been involved in a VR project, so I have strong feelings toward VR. It made me think "Today's technology has come this far!", with all sorts of new possibilities being born. I'm deeply impressed. However Shenmue is a game that you play for a relatively long time, so I don't know whether VR is suitable. But it is a fascinating device.



Q:

Approximately when will further information about Shenmue 3 be made public?



YS:

I plan to put out information each month, a little at a time. Something like a "brief Shenmue update". This project has been possible only through everyone's support, so I want to report its progress. And at large events, I'd like to announce any news that's likely to be talked about.



Q:

You've also mentioned that you want to incorporate opinions from the players, haven't you.



YS:

I will be putting a system in place that allows backers to voice comments.



Q:

This may be too soon to ask about, but when do you think a playable demo will become available?



YS:

It's too early to talk about that (laughs). I think it will be much later on before we can deliver a playable demo. Likely after the start of 2017.



Q:

I'm looking forward to the updates. And finally, could you give a message to the readers looking forward to Shenmue 3?



YS:

My sincere thanks for your ongoing support for Shenmue up until now. It is thanks to all of you that we were able to achieve several records on Kickstarter. Since the site for the Kickstarter campaign was in English, I think it may have been difficult for some of you to participate, and so I am also planning to support PayPal. There are just over 2 years to go until the release of Shenmue 3. Thank you for your continued support.



End of article
Famitsu interview translated by
Switch